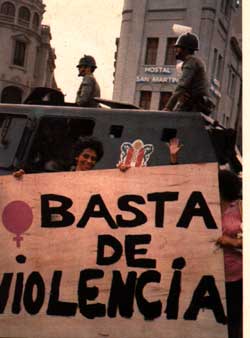 STOP THE VIOLENCE

March 8 is International Women's Day !

Join us in the international radio broadcasting of International Women's Day.





The World Association of Community Broadcasters (AMARC) is joining forces with UNESCO and the Global Alliance on Media and Gender for the Women Make the News 2015 initiative. Under the theme - Yes we must! Reaching Gender Equality in the Media by 2030. This initiative aims to push forward the involvement of women in all spheres of media, from the pen, to the microphone to higher management.

All around the world, community radios are a privileged place where women can make their voices heard, find a space for discussion, empowerment and emancipation. These radios are vectors of education, culture, knowledge sharing and development. Through them, women can enforce their role as major social actors.