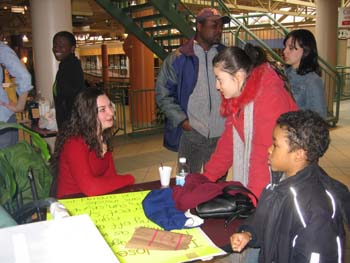 Charlottetown (March 16, 2005) - Beyond Our Culture : an FM simulcast in cooperation with NetCorps International, Canada World Youth, the Baltic International Development Agency and the Victoria FreeNet.

Listen to the second CD of the FM simulcast.

Click here to see photos of the event.

The first CD of the FM simulcast.

The third CD.

The fourth CD.

The fifth CD.

The sixth CD.

More about the FM simulcast from Charlottetown and the RuCa webcast from St. John's in 2002..





Download free Quicktime 5.