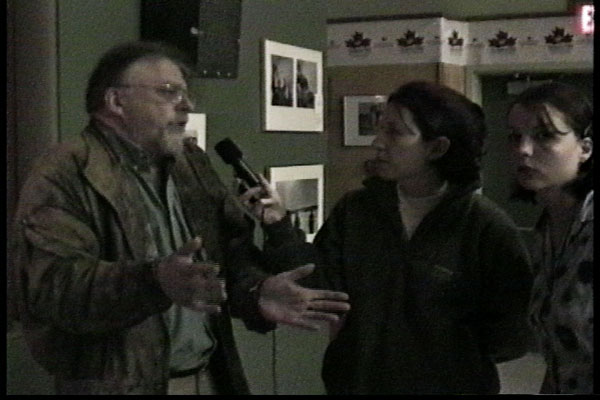 (Click on the photo above to watch/listen to Dawn YouTube interview Gwynne
for Gros Morne Youth TV at the 1999 CACE conference in Rocky Harbour.)
December 18: Mallary McGrath produced a new Network newsletter. Click here.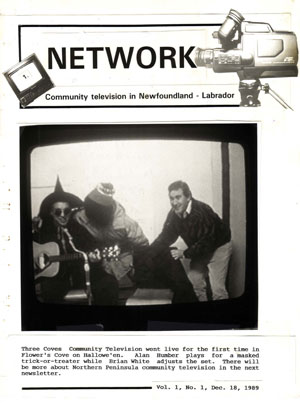 Back in the 80s MUN Extension proposed a Network of NL community media
(television) volunteers. Click on the page to see their newsletter.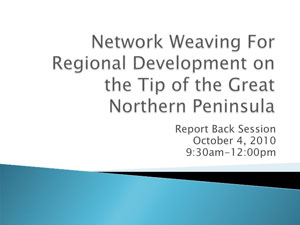 December 9: A few years ago the Northern Peninsula hosted a very interesting Social Network
Weaving Research Project which informs this initiative. Thanks to Kelly Vodden
for sharing this PowerPoint. Click here.

October 25: We added a Flash Player for the Internet Radio stream.
It will automatically start if you wait for it and you have Flash installed.
Otherwise, click on the link above to go to a variety of media players.

The Network 14 Hour with Mallary, Ivan and Fred features
a discussion of the importance of community participation in community based
radio with Charlene Gagnon from the Uniacke Centre for Community Development
and Anita Best/Gary Wilton from VOBB - and recorded
interviews with Erin McKee.

Stay tuned for the Conche Kitchen Party tonight!

October 24: The Network 14 Hour with Mallary, Ivan and Fred features
Victoria Bailey from Fogo Island and Mark Leclair of Farm Radio
International - and recorded interviews with Godfrey Prosser of
Coastal Community Radio and Dan Murphy of Feile Tilting.

We are going to have a few technical snags : ) As well as Skype-ins,
Facebook and Skype, we are also trying to operate through the internet
repeater radio stations down the peninsula in Cow Head
and Trout River.

Thanks to Grefell for their financial support. Also thanks to Gary Wilton
of VOBB for introducing us to remote software.

We had to change webcast servers this morning:

http://www.ryakuga.ca/webcast2/

Windows Media Player: if you have problems with the new webcast, here's
how Ivan connected on his laptop. Click on Windows Playlist, click
"keep". It will download a playlist, double click the playlist and it will open windows media.

October 23: The Network 14 Hour with Mallary McGrath, Ivan and Fred
features a chat with Kelly Russell of Radio Bell Island and Barry
Rooke from Guelph. We also featured Mallary's interview with John Crosbie.

October 22: We are on air from the French Centre in Conche - recorded programming at the moment.

That's 105.9 stereo FM in sunny Conche; 104.7 from the Henry Payne Museum
in Cow Head, and 95.1 from Trout River Town Hall.

October 14: We want people anywhere who are interested in participatory community
media to join us during the Network 14 Hour at 6 p.m. NL time October 22 to 25.

Contact us - more information in the sidebar - and we will contact you - All the Voices.

From Outports to Netports was coined by Ivan Emke
describing Conche Radio 11 at the CURRA conference in Norris Point, October 2012.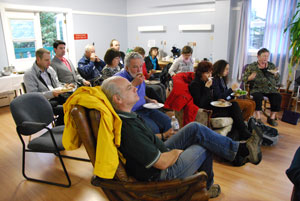 Click on the photo to listen to the community radio panel
at the CURRA conference.

Network 14 - the annual meeting of NL community media volunteers emanates this year from Conche.

From October 23 to October 23 at 6 pm we will host a discussion of community media stories and issues.

See the link in the sidebar for the latest information on how to joining the discussion. All the Voices!

Doug House in Against the Tide, notes the recommendations for rural NL, in Building On Our Strengths:
Final Report of the Royal Commission on Employment and Unemployment, 1986.

"One of the royal commission's more controversial claims was that modern information technologies
and telecommunications could potentially compensate for some of the traditional weaknesses of the
rural economy, especially its dispersed settlement pattern and distance from major metropolitan markets
with attendant high transportation costs. In principle at least, computers, modems, faxes and sophisticated
telephones enable people anywhere, including rural Newfoundland and Labrador,
to have access to the latest information about business opportunities, market trends, financial support,
brand technological breakthroughs. The royal commission's hope was for a transformation from isolated
fishing outports to economically diverse electronic villages, towns and cities" p. 22

"The Newfoundland and Labrador Development Corporation initiated the establishment of the Enterprise Network,
an electronic information and telecommunications support system that would begin
to realize the commission's vision of 'electronic villages' in rural Newfoundland and Labrador" p 11.

"In his background report on service industries (to the royal commission) Richard Fuchs recommended
as follows:

A concerted effort needs to be made to transfer these technologies to rural residents in order
that they become computer literate in their interaction with the urban sector. Government would be well advised
to begin the transfer of this technology through the structure of rural Development Associations and local
governments as a component of both its new policy of post-secondary educational decentralization and its
longstanding policy of rural development. Put simply, if rural areas are able to negotiate, cajole and
influence public policy in the service sector, they will need an information network among themselves
which makes decisions affecting their lives. If the revolution in computer technology is to be
interactive, rather than extractive, the rural resident seated in front of the video monitor will
have to know the language of exchange" p. 84.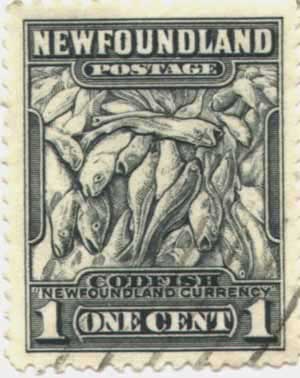 Click on the cod to link to
Best Practices from the Rock: Newfoundland and
Labrador Success Stories of Community Development,
Adult Popular Education, Participatory Communications
and Grassroots Activism.

Participatory community media is simply defined
as media we make ourselves; there are
no hired professionals or experts.

The basic principle of participatory community
media is All the Voices.

ryakuga.nl@gmail.com


Everything either on or linked to
from this website is the
copyright of the respective writer or
artist and should not be reproduced
without their permission.