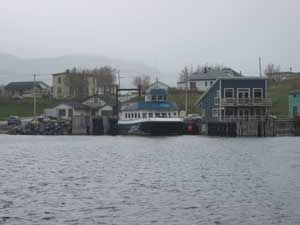 Ryakuga has moved to Norris Point, Bonne Bay,
Newfoundland and Labrador.

Link to the Voice of Bonne Bay broadcast/webcast of Norris Point Come Home Year July 22-25 from the Julia Ann Walsh Heritage Centre. Ryakuga has donated its 102.5 FM station to the community for the event.

Many thanks to the Bonne Bay Cottage Hospital
Heritage Corporation for its ongoing support of our
community media initiative in rural NL.
Actively adapting to an era of turbulent change,
the heritage corporation and Ryakuga share a similar vision
in our ongoing discovery of rural NL. We call our approach
Back to the Future as we focus on new opportunities
in the global village while retaining respect
for our tradition of social networking and self help.
An essential component of this vision is stewardship
and caring for our environment.

The cottage hospital, built by local people
in the hard times of the commission government,
is a reminder of what we can all accomplish
working together.

The people of Bonne Bay, the heritage corporation
and Ryakuga have been cooperating on community projects
for the past year, from the corporation's Oral History Project
to the Voice of Bonne Bay radio event last May.

The radio event, which celebrated the Trails, Tales and Tunes Festival
was broadcast from the cottage hospital,
now the Julia Ann Walsh Heritage Centre, in Norris Point.

Voice of Bonne Bay
VOBB
Julia Ann Walsh Heritage Centre
Box 236
Norris Point, NL
Canada
A0K 3V0

We broadcast the Voice of Bonne Bay
from the old cottage hospital in Norris Point (May 14 - 25, 2008).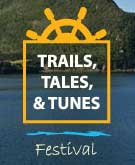 Back to the Future (ongoing project)

The Voice of Bonne Bay

The Oral History Project

The Julia Ann Walsh Heritage Centre (photos)

Norris Point Waterfront and the Marine Station (photos)

The 2008 Radio Event (photos)

Read more about Ryakuga FM Radio Simulcasts
and Gros Morne Youth TV.

Ryakuga's Community Radio Links

Download a 1.1 MB e-newsletter: Ryakuga Simulcast.

Thanks to the Victoria FreeNet for their ongoing support.

fred@ryakuga.org


Everything either on or linked to
from Ryakuga websites is the
copyright of the respective writer or
artist and should not be reproduced
without their permission.